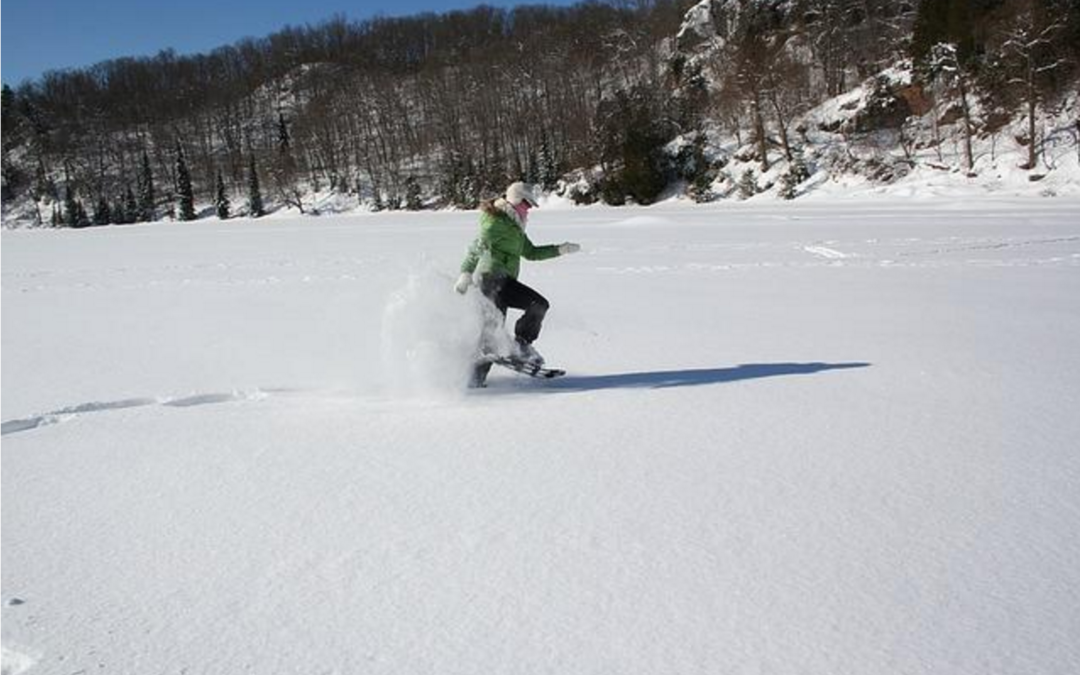 This is a guest post by Jennifer Scott.
Being healthy isn't just limited to warmer months, no matter how much we may feel like hibernating under a warm blanket when winter comes. It might not be appealing to get out in the cold for your exercise routine, but it's important to find a way around it and keep up a steady program, both for your body and your mind.

If you don't mind the cold or snow, there are many ways to get active outdoors this winter; if you hate being cold, never fear! There are several ways you can stay fit just using everyday household items to help you along. Here are some of the best.
Housework
It has to get done anyway, so why not incorporate it into your workout routine? Keep up a steady pace and dust, vacuum, mop, deep-clean the fridge, and wipe the windows down. Get your body into it as much as possible for maximum effect. You can burn over 100 calories just by ironing!
Invest in some equipment
You don't have to have as many pieces as a gym does, but investing in a machine that you know you'll use–such as a treadmill or rowing machine–will go a long way toward helping you stay active even when the temperature drops. Set them up near a television or make sure you have good music to listen to while you work, which can make the time go by faster and ensure you won't leave the machines to gather dust after the first week.
Walk the dog
Pets are excellent motivators to get outside and get moving, so grab the leash and take the dog for a walk. Doing it around the same time every day will increase the chances that you'll stick with it; just remember to bundle up and avoid areas where you or the dog could slip when things get icy. If you don't have your own dog, no big deal. Plenty of people need help from professional dog walkers. For example, they can be a big help to seniors who find it especially difficult to get around in snowy or icy conditions. Becoming one provides a great opportunity for you to make some extra cash on a flexible schedule while you're staying fit during the winter.
Take up a sport
If the cold doesn't bother you, throw on some warm clothes and take up a new sport. Hockey, skiing, and snowboarding are all great ways to exercise during the winter and will allow you to be social at the same time, which will help you beat the wintertime blues.
Dance
Throw on your favorite music and push the furniture back to create a makeshift dance floor, then let loose. Dancing burns a ton of calories and can help you feel good, as it's a natural mood booster. If you have a spouse or significant other, grab them to join you. Dancing is always more fun with someone else.
Get some help from a DVD
There are tons of fitness instructors out there who have a DVD that will teach you their signature moves. Try out a fun one, like Zumba–which incorporates dance into the workout–or take up yoga. You might be surprised at how much you like it.
This is a guest post by Jennifer Scott. She runs SpiritFinder.org to provide information for people with mental illness.
Photo via Pixabay by Sharonj
Do you work outdoors in the cold? Check out this comprehensive article from Working the Doors. The Ultimate Guide to Cold Stress