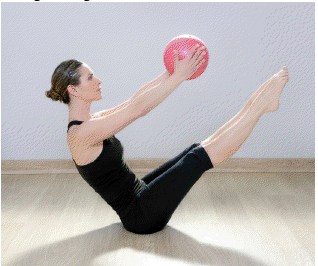 Pilates-based Physical Therapy (PBPT)
Pilates…Is that like yoga? It's that stuff on the ball, right? What the heck is a Pilates? Don't you have to be super flexible to do that? It's girlie exercise.
I have heard it all when I talk about my job as a Pilates-Based Physical Therapist. For the record, Pilates is a method – a system of exercises utilizing spring loaded equipment to uniformly develop the body. It was created by a man named Joseph Pilates.
I discovered Pilates as a dancer in the 90s and quickly realized the effectiveness of the method, not only for fitness, but for rehabilitation as well. In 2006, after completing my Pilates Teacher Training at The Pilates Center in Boulder, CO and having previously earned my Doctorate in Physical Therapy from Duke University, I created the Pilates-Based Physical Therapy Program at InsideOut Body Therapies (IOBT).
Pilates-Based Physical Therapy at IOBT is an approach to healing grounded in the moving body. We assess and treat the whole person – not just an injury or symptom – through Pilates exercises and traditional physical therapy methods. At IOBT, we are particularly adept at identifying and correcting problematic postural and movement patterns that can cause you pain. We believe that you can feel better when you move better.
Pilates-Based PT encourages you to take an active role in your recovery. You'll be asked to learn and engage in new ways of moving, of listening to your body, and of taking care of yourself. As an active participant, your benefits will be maximized and your healing time shortened. As you learn to listen to your body more attentively, future injury can also be prevented. We will teach you the skills you need to maintain your gains once treatment has ended. If you are interested, we can also help you incorporate Pilates classes and/or individualized Pilates lessons into your everyday, post-treatment life.
If you have ever experienced traditional physical therapy, you will notice immediately that things are very different at IOBT:
* You will always be seen by one primary therapist for the full course of your treatment.
* The time of treatment is agreed upon by the therapist and patient and varies from 30-90 minutes of one-on-one care.
* Most therapeutic exercises are performed on our Pilates equipment.
* Our rehabilitation exercise programs are individualized to your specific interests and needs.
* We give you the time and attention you need in order to assure specific muscle groups are being used correctly and in proper sequence in order to prevent potentially harmful movement patterns.
* You will become an active participant in your care through education about maintenance and injury prevention, allowing you to gain maximum benefit from physical therapy and giving you the ability to maintain strength and flexibility long after therapy ends.
Pilates-Based PT at InsideOut Body Therapies is founded on the idea that a small, patient-centered, movement-oriented approach to physical therapy can offer patients an unrivaled possibility for healing. Pilates-Based PT is grounded in the therapeutic movements and techniques of classical Pilates as well as traditional physical therapy modalities.
Who are the Pilates-Based Physical Therapists at IOBT?
We are movers! Both myself and Katie Cannizzaro, PT, DPT have a background and passion for movement. I grew up as a dancer and continue to dance, train, move, and challenge myself physically nearly every day. Katie was a collegiate runner and continues to train and race along with keeping up her Pilates practice. We feel that it is important to embody movement in order to understand it and teach it well. Although I can't completely relate to Marcey's level of training and exercise, I understand that type of passion for physicality and the desire to get back to exercise after an injury.
This video is the first video in a series of videos on Pilates equipment and the different exercises that can be performed as well as proper execution of the movements.