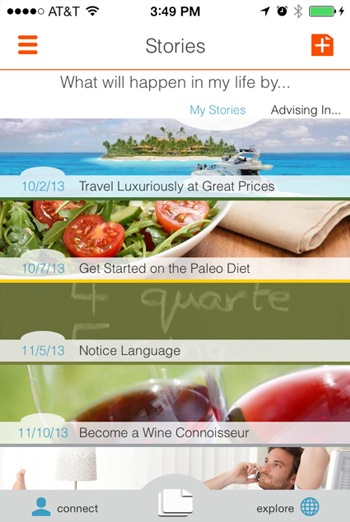 Cool news on the app front! Sociidot has launched and I'm in the app as a featured expert! Wahoozies!
Do your health habits fall in the toilet as soon as you step into an airport?
Do you spend your weekend catching up from the travel treadmill?
What's Sociidot?
Sociidot is a tool to help you visualize and achieve your dreams. The Sociidot team built the app with the innate understanding that while many people go after their "big" dreams, they may need some help and motivation to get there. Sociidot is designed to push you to spend time on the things that are really important to you.
As a featured expert in Sociidot, I provide roadmaps of how to get where you want to go. You simply take one tiny action at a time and move forward. I'm featured as a health, productivity and travel expert, and created maps with steps to meet your goals.
I've put together what I know and created three roadmaps for Sociidot's Wellness Addict, World Explorer and Lean Entrepreneur categories. The roadmaps I created are:
Health Hacks for Business Travel

Work Hacks for Business Travel

How to Have a Healthier Air Travel Experience
Sociidot is available for download here. If you want to see how my big head can help you change your behaviors click here – Talking Head.
Look for my roadmaps in the Wellness Addict, World Explorer and Lean Entrepreneur categories. It was a lot of fun putting them together. Let me know what you think!