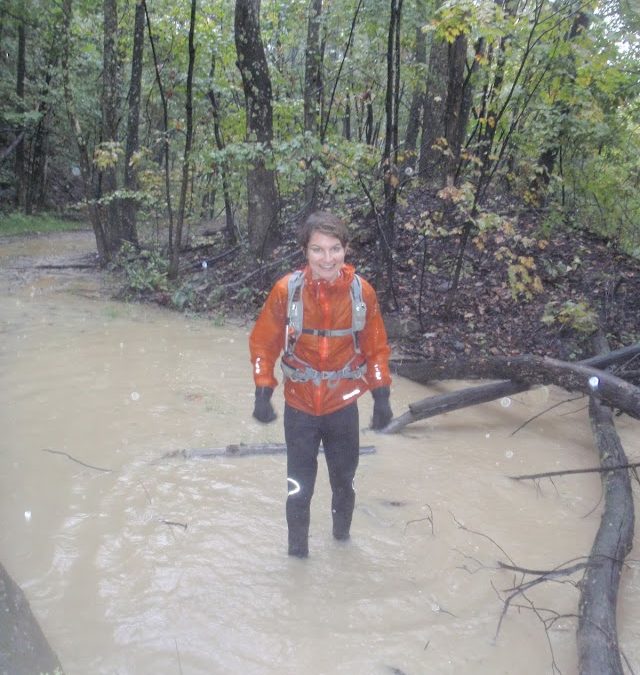 David's comments are initialed and bolded
On 9/11 the NC National Guard hosted a 5k, 10k and a 4hr sprint adventure race. Race Director was Major Bob May, our Waterlogged Dogwoods team captain. David Parsons-Foresi and I raced as team Rainbow-Bubbleship. We were excited to race locally where we could ride to the start and also to practice navigating for the first time prior to Storm the Eastern Shore 30 hr AR coming up in a couple of weeks.
The race started with a ride down to Umstead from the Guard building on Reedy Creek Road. We chose to bike first to make sure we were closer to the finish as the time slipped away. I chose to ride my single speed as it is faster on flats and uphills. The bike navigation was fairly easy for an AR but we didn't always choose the best attack points. We could tell because Brent Eishen and his daughter Zoe (who did great at her first AR!!) were behind us in speed but always seemed to get to the CP first. It was great to race in our back yard and bird-dog with Brent and Zoe, watching how they attacked a point vs. what we did gave instant feedback and made for a great learning experience. Lots of mental ohhs and ahhs. Most importantly Brent agreed that sausage pizza for breakfast is ideal race food. dbpf

At the Orienteering course in Schenk Forest we climbed the rock wall first. It was my first time ever climbing a rock wall and surprisingly I wasn't nervous at all and made it up pretty fast. Marcey rocked out the rock wall. dbpf I guess my fear of heights/falling is going away! First the ropes course, then a rappel at Linville Gorge and now the rock wall! We took off trekking and ran about 75% of it. I surprised myself with some correct nav strategy and even opted to bushwhack and it turned out to be the right move. We spent too much time on CP8 and found out later we were pretty much right on it but due to time, we decided to give up. Yes, too much time looking for CP8 – it's strange how time moves: real fast, then too slow. I think the hardest thing for us this race was deciding to bag CP 8 and start making our way back. I think it frustrated us both. dbpf We only had time for one more CP before we had to head back.
We had two special challenges: 1) write down the year of the first National Guard Militia in the US. I must point out that had I listened to David we would have missed this (1776) but I consulted Wikipedia on my iPhone (perfectly legal) and it was 1636 in Massachusetts. I would have bet money on 1776, I was thinking of Paul Revere and the Beastie Boys. Good on Marcey to check it out and confirm. dbpf 2) rebuild a lego structure that we saw at the rock wall. I screwed this up because I cannot draw 3 dimensionally (or even 2 dimensionally) and tried to channel my friend Angie Hedman but she wasn't listening. My drawing was not accurate so we missed that point. My bad.
In the end, we ended up winning by ten points. There was a 9/11 ceremony prior to the awards to honor those who lost their lives on that day and the days since. Major May did an outstanding job as RD, as always, with a great course and correct CP placement. There were several volunteers who helped out and the race couldn't have gone as smoothly without them. Thank you!! One can never say thank you enough to our service members! dbpf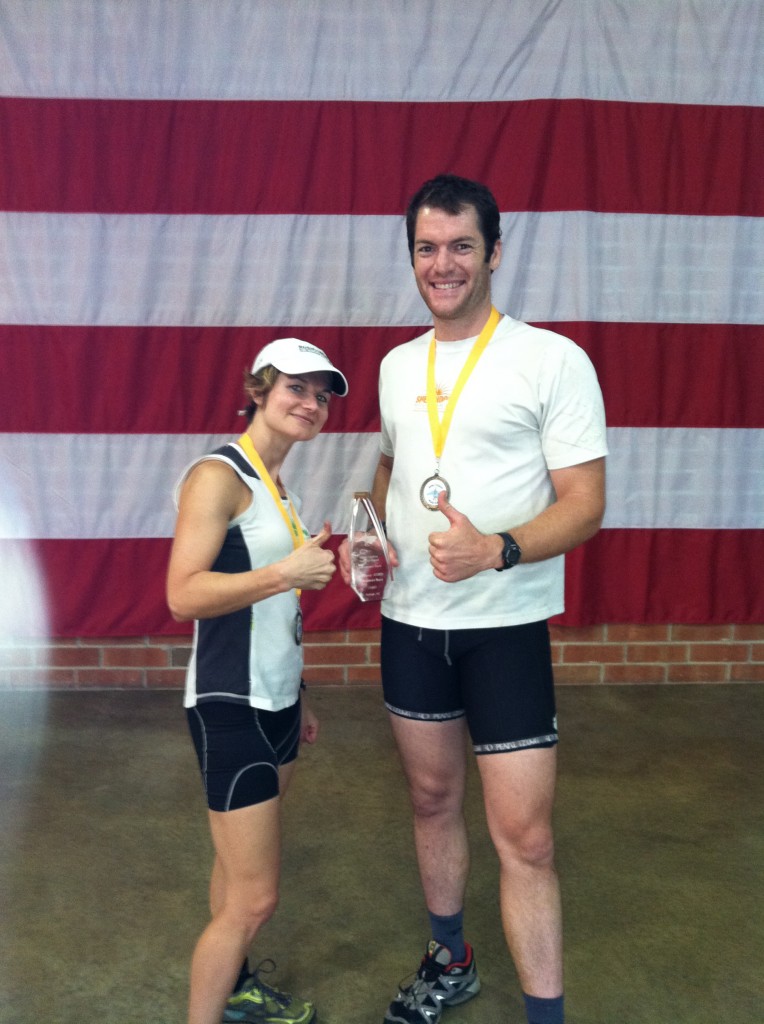 Lessons learned: consider attack points, cap the time spent looking for a CP, do not rely on the Beastie Boys for historical information. And bring the iphone dbpf
Next up – Storm the Eastern Shore 30hr AR in Cape Charles, VA which will be a very difficult to navigate race with 15-25 miles of trekking, 60-80 miles of mountain biking and 25-35 miles of paddling. This will be a great race!!!!!!!! dbpf