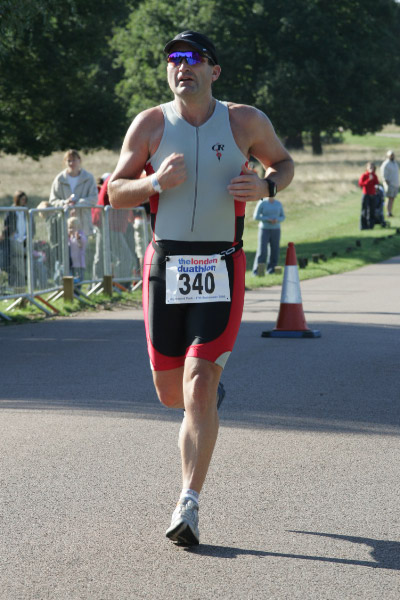 March 26 I ran in the 9th annual Gator Trail 50k Run at Lake Waccamaw State Park near Whiteville, NC. The race was put on by Grant Egley of the Wilmington Road Runners Club. We drove up the evening prior to stay at the Lakeshore Lodge Bed and Breakfast. We got there around 8:30 which was perfect. I kicked Kevin's butt in a couple games of Skip-bo and then we went to bed. We joked that the B&B was like the Anti-Marcey House. Lots of antiques and cluttered. If you have ever been to my house you know that I don't like a lot of 'stuff'. It needs to be beautiful, original or functional and not too much of it.
I slept very little and saw most hours of the clock and got up way too many times. I typically like my pre-race meal 3hrs before the race but when I got up at 3:45, I didn't want to get up at 5, eat and then go back to sleep since I hadn't slept much, so I went ahead and ate it then. This was a mistake as it ended up being too far out and at 7:47, my stomach started grumbling. Not a good sign right before a 5hr race.
The run consisted of five circuits of 6.2ish miles on pine and oak-tree linked park trails and roads. Lake Waccamaw borders the Green Swamp so parts of the trail were very sandy (imagine running on the beach) and the rest was rooty or pine-straw covered. The sand definitely added an element of challenge. The race was largely unsupported in that there were no volunteers handing out cups of sports drink or nutrition. Racers had to carry their own bottles or hydration packs and refill them at one of the two stops along the path. There were volunteers at the start/finish/loop where they had water, Gatorade, cookies, bananas etc. I try to carry everything on my body so it didn't matter to me. I had my Hydrapak full of water and enough GU to get me through the race. I actually liked the loops because the World's Greatest Supporter, Kevin Rader-Rhodenbaugh, was there cheering me on, helping me switch shirts, handing me my blueberry muffin and dancing in the street for entertainment.
I wore my CW-X Ventilator Tights (see review) and an Under Armour Compression top. After the first loop, the Under Armour came off and a tank top came on as it got a bit warmer. The racers were able to spread out quite a bit after the first loop and I never had to leapfrog people after that. They had recently done a controlled burn in the area so there was still some smoke but it never really bothered me. The second lap needed a bathroom stop which took longer than I intended but I have Raynaud's disease and I couldn't get my hands to work that day to do what I needed to do. I wore gloves the entire race and couldn't get my hands warm enough even though it was actually in the 50s and perfect running weather. I couldn't even squeeze my gel packets so I would have to put the entire thing in my mouth and squeeze it out with my teeth! Thankfully, Kevin was there with half a blueberry muffin taken from the B&B and that helped to quell the hungries too.
The 4th lap I made a horrible mistake and must have had sand blindness from looking down and completely missed a turn. I ended up going about .75 miles out of my way and realized it when I saw someone coming out the woods way ahead of me. I was so mad at myself. I definitely picked it up that lap but lost about 6-7 minutes after back tracking. One of the men after the race said he saw me way off the trail and thought I was just a 'very modest female' and was going far away to go to the bathroom. Ha! He doesn't know me. I think this was also the same man who said 'I've never seen a woman blow snot rockets before' in which case I answered 'Well then you haven't met the right kind of woman!' Note that my rule is that I must be sweating and working out for this to occur. You will never see me doing this while walking out to my mailbox.
After the 4th lap mistake I tried to pick it up for the fifth lap to finish in under 5 hours or at least the last 10k in under an hour to be consistent with the rest of my laps. I pushed really hard and ended up coming in at 5:04:44 with my last lap at 1:01:55. It certainly felt faster than that. I haven't pushed that hard at the end of a race in a LONG time. Halfway through the last lap I could feel the blurry vision trying to creep in and take over and thought to myself that I had definitely lost some brain cells on this lap (choline, Bob?). I'm still really happy with the result and we think I came in at least 40 minutes ahead of the 4th place overall woman, who hadn't arrived before we left.
At the end of the race, I crossed the line, and in EnduroGirl fashion, did five Burpees. It actually felt good to do a different type of movement then running for five hours (I only walked about 1 minute total the entire race). The volunteers were GREAT. They really wanted to feed me and offered everything they had several times. I took a bag of sweet and salty trail mix and some Tostitos, stretched a bit and then left. The prize for 3rd place was a wooden picture frame with an alligator on it (thankfully I did not see any during the race). The RD will send me my finish line picture in the mail to put in the frame. I thought this was a GREAT gift. Unless the trophy or medal is really cool, I'll never put it out. All finishers got a Gator Trail 50k sweatshirt. For $35.00 it was a well-run race that I would recommend to anyone, especially for their first 50k.
5:04:44 (9:31 pace) 32 miles (I included the .75 miles I went off the trail) 3rd overall female and 13th overall men and women.
Nutrition: GU – Mint Chocolate, Lemon Sublime, Pineapple and Cherry Lime Roctane (my favorite) plus one Pillsbury blueberry muffin
Post Race Nutrition: Sweet and Salty trail mix, Tostitos (at race). Bumblebee spicy thai tuna kit, banana and Hammer Vanilla Soy Protein Powder mixed with Trader Joe's caffe latte (in the car), cherry + grapefruit juice and Ethiopian for dinner (Queen of Sheba in Chapel Hill is incredible for anyone local. All their meat fits my food rules and the service was outstanding.)
Recovery: stretching in car, 15 min ice bath at home. Day 1 – ride on the trainer for 30 minutes easy and do 20 minutes of self-myofascial release w/ my TP products.