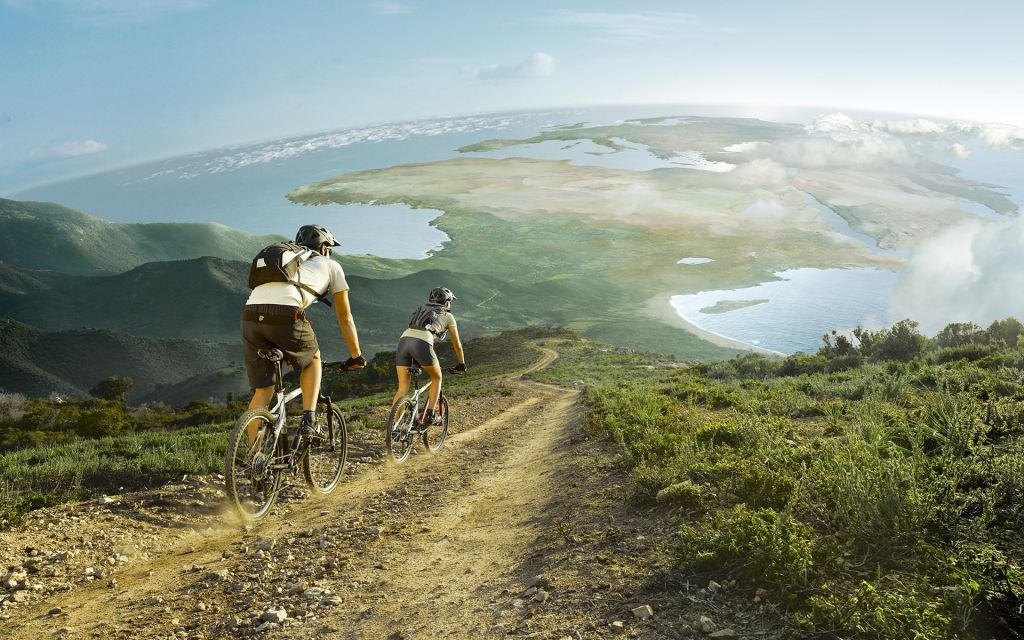 Disclaimer: Not all women are the same (I know, surprise!) but for those of us who didn't grow up with big brothers or little boys to play with, we may fall into this category.
Don't say something is easy. If it were easy, we would be doing it. Not everything is intuitive to us. Example: for the first two years I mountain biked, I didn't stand up…ever. I had only had a time trial bike with aero bars and I never stood up in my aero bars so I didn't think to stand up on a mountain bike.
Don't say if we keep doing it, it won't be so hard and then we will learn to like it. I don't think mountain biking is an 'acquired taste'.
If I grew up with a banana seat bike, chances are I wasn't encouraged or didn't learn to pop a wheelie. Saying 'just bunny hop' or 'just lift your front tire' doesn't tell me how to do it nor does it justify a just in front of the statement.
Don't look at us and say 'are you going to wear that?'
It's not fun to ride ahead of us and leave us behind to figure out which direction you went. If you want us to learn to ride, stay with us.
We are not impressed by your mad skills. Save those for your other rides with your buddies.
Tell us what we do well, not what we should get better at.
Follow our lead…if we aren't talking, we probably don't want you to either.
Give up if we don't like it. We aren't going to love everything you do, but we will appreciate that you want us to.
The points stated above are not all-inclusive and they do not describe every woman. They also do not all describe my husband however there are a few he was guilty of as well. These tend to be the biggest complaints I hear or have witnessed as well as experienced myself with other guys. I'm so happy that my husband got me interested in mountain biking and also that he wanted me to mountain bike. It always makes us both sad when we read a guy's post on a forum about how his significant other wants to learn and he doesn't want her to because she will want to ride with him (seriously? And you are with her….why?). Now, I bike more than my husband and I'm the one asking him to ride with me. Not all these tips may apply to your unique situation, but it might not hurt to skim over these tips the next time you take your gal out for a spin.