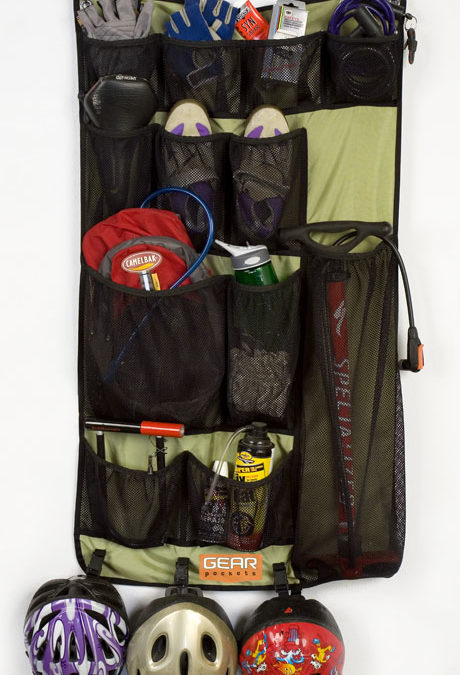 Gear Whore, Product Junkie or Minimalist?
I love to get new gear, supplements or products for training but at the same time, I wouldn't consider myself any of the names in the title of this post. Someone that doesn't train or race would probably say I was a gear whore while others who are heavily into racing may think I am a minimalist! I'm pretty frugal with my money so most purchases are weighed and researched, sometimes for months. I tend to always check reviews and recommendations from people I know and I am not afraid to take things back if they don't work. I have a few rules I go by when it comes to purchasing.
When I first got into cycling I bought a used bike off a friend in my neighborhood. It's not easy to find a used road bike when you are 5'2 so I couldn't pass up the chance. It was an old Trek with 650cc wheels. I rode a little for a year before I started training for triathlons. I told myself if I did an Olympic distance event by the end of the season, I could buy a tri bike. I saved my money for another year and purchased a Felt S22, the only bike in my size at the local tri shop. It's been a great bike and was a very expensive trainer bike for a couple of years before I sold it.
My first mountain bike was a Gary Fisher and was too big for me. Again, the only bike they had in my size at the store. I now realize that some shops will sell you anything. The hardest part about being short is that you can't really try out bikes before you buy them unless you get lucky and there is a demo in your area. Stores don't carry a lot of smaller bikes unless they are a mass retailer and it is a really well-known brand. I saved for two years, sold my spare road bike and bought a 2007 Titus Motolite sight unseen, all based on the recommendation of my husband, who did all the research for me. I didn't have a chance to demo a bike and there weren't any dealers in the area that had bikes I was interested in to fit me. Luckily, I loved it!
My last bike is my favorite. I bought a Salsa Ala Carte and made it into a singlespeed. I love riding this around the bridle paths and on the singletrack near my house. Singlespeeds are so much fun and I recently did the Fool's Gold 100 mile mountain bike race on it.
Now, I am one of those people who doesn't really look at ads or lust after new bikes. When I get Bicycling or Dirt Rag magazine, I skip the bike review sections and just look at articles. Why? I have all the bikes that I need. When I'm not in the market to look at something, I don't pay attention. I don't even care about bike demos and am afraid that if I ride one and see how awesome it is, what is the point? If I can't buy it, then it just makes me look down on the bike I have.
I do however make sure that what I have on my bike is high-quality. Most of the time, if my husband says I need something, I usually save and get it. When he said the best improvement I could make was to have wheels built for my MTB, I saved for another six months and had some built. When he said the next best thing was a new fork, I saved and bought a Magura fork (he was spot-on with this recommendation!). The only thing he has said I need that I probably wouldn't have noticed otherwise is my gold Chris King headset on my SS. It looks pretty blingy and I like it so I don't care!
I don't need to have the latest of anything and waited a year after Vibrams became uber-popular to buy some. Unfortunately, they didn't work for my feet and I took them back. I wanted to like them but then realized I just wanted to join the bandwagon of converts and I felt just as good running in my Nike Free shoes, one of the earlier˜barefoot shoes.
I do love to peruse clothing websites like REI Outlet, Skirt Sports, Athleta, Bonktown, and Department of Goods but am pretty good about not buying unless I really need something. One of the reasons why I wanted to start the endurogirl site is that I noticed that there weren't a lot of product recommendations for the things I wanted to buy or if there were, they weren't specific enough.
Once I have gone a few months without using something or am no longer interested, I don't hang on to it. I have sold and purchased things over Craig's List and Ebay and I make sure that I am going to stick with a sport first before I buy an item and let it gather dust or take up space. Whatever you are Gear Whore, Product Junkie or Minimalist, don't let your stuff gather dust. Get out there and have some fun with it!