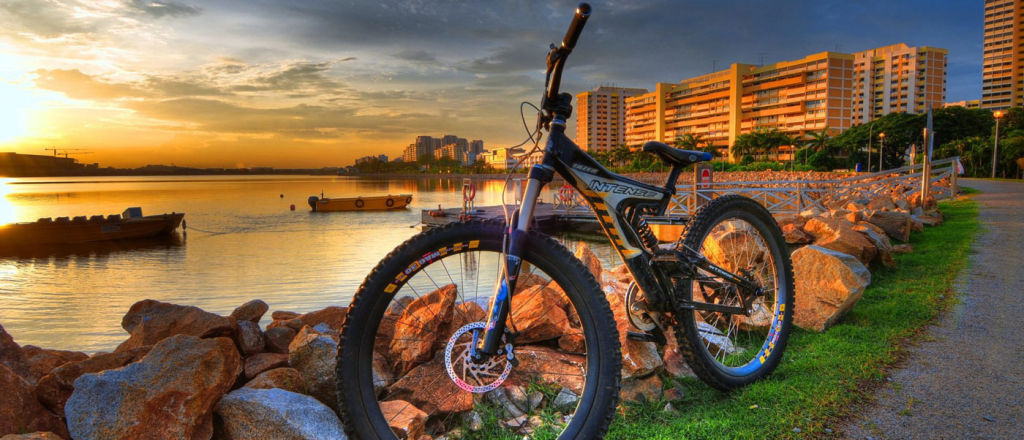 Uwharrie 40 Ultra Trail Run Race Report:
It is about 36 hours post Uwharrie and I am sitting in Whole Foods feeling like a rock star and looking back on such a great weekend. On Friday afternoon I took off towards Asheboro with besties Beth Hancock (running the 8 mile for the first time and a client of mine for this race) and Kris Kobza (running the 8 mile for the second time). It was totally a 'girls night' type of thing as our topics ranged from the race, pooing in the woods, work, what we wear to bed and how we were going to kick Uwharrie in the Vag (we know Uwharrie is a woman because she is so TOUGH!). We checked into the hotel and had dinner at the Pizza Hut – thin and crispy veggie lover's with half the cheese. We were in bed at 8:30 trying to stop talking because we were laughing and I didn't want to get too riled up.
Didn't work though. According to Shasta, my sleep monitor, I slept a total of 2.5 hours. I felt it too. I was a total zombie. I have insomnia due to work and I have a hard time shutting my brain off. I had considered taking an Ambien before bed but it makes me feel hungover and I had to be up at 5:00am so I weighed it and made the decision not too.
At one point, I wrote K and B a note since I wasn't sure if I would be seeing them.
The race started with about .75 miles of rocky, rooty gnarly singletrack. It was hard to pass people and stay upright so I didn't take too many opportunities and knew it would spread out eventually. The best description of the trail can be found here.  I felt good the whole way through the first 20 miles. I fast walked the really steep uphills and this is where I would gain time on people behind me. I have short legs and I can't bushwhack well but give me a trail and a mission and I can make up some time! It started raining about 10 miles in but not enough to soak my clothes. The trails from about 15-25 miles were pretty mucky and muddy (I doubt they EVER dry out) and there were a few creek crossings that my midget legs couldn't get over without just stepping in the water. At the 20 mile point I pretty much just grabbed a few GUs out of my drop bag and turned around.
The nice thing about the Uwharrie is that it is an out and back so I could count what place I was in by the women coming back. At the 20, I was in 13th place. I lost one place about 24 miles in when I crossed the stream only to realize that I crossed at the wrong place and had to cross back over. The poor guy that followed me probably wasn't happy either. I made one bio stop after 5 hours and kept truckin'. I never really stopped at aid stations, preferring to keep all I needed on my person. I would grab a cookie, a dixie cup of trail mix and a piece of boiled potato but that was about as long as I took. I went into every aid station with a smile because they were all so helpful and I was so happy. I got a ton of compliments or comments on my bright outfit, planned so that no hunter would mistake me for lunch 🙂
About 10 miles to go I was still feeling good and knew there was a girl (Erika Ebright) behind me. I had no idea who she was so it was nothing personal, I just knew I didn't want to let her pass me because I had already lost one place due to a bio break (only 2 the whole race) at the 8 mile. She would gain on me on the downhills and I would make some time on the hikes uphill. There was one three mile section that I swear was all uphill because it took me about 50 minutes! I pretended like she was Sasquatch chasing me because I knew he was out there somewhere….waiting to get me. When it came down to the last two miles I had to really kick it in. I picked up the pace and could hear her behind me. It is an incredibly rocky, steep up and then down to the finish. I ended up coming in 24 seconds ahead of her and waited at the finish to high-five her and tell her that she kept me on my toes!
Right after the race I was hungry and all I saw were meat hotdogs, chips and cookies. Nothing that I wanted to eat so we started walking toward the car. I got cold really fast and within 20 minutes of finishing I was changed, had a GU Recovery Brew and was driving toward the nearest Subway. There are really not a lot of options and by the time I got to the Subway, I was feeling sick and needed to eat. I hear there was soup at the end but I didn't see it and I don't believe the race had any of the famous Uwharrie cookies. They did have some delicious cranberry cookies, one of which I had on the course.
The Uwharrie race has fantastic aid stations and the best volunteers of any race I have ever done. I heard that the Park Ranger gave the RD a hard time because of some people parking illegally at the finish. Really? The area probably makes more money on that day than they do in months because unlike Pisgah, there really isn't much around the Uwharrie's.
A dinner at Porter's was derailed by a lack of reservation (who knew?) so I ended up having two small mediocre enchiladas two doors down. It was ok because I get really full really fast after a race and it is always the next day I am hungry. Both Kevin and I were in bed and asleep at 8:30 and no amount of insomnia could wake me up for a full 10 hours. It was the best sleep I had in months.
I actually felt good on Sunday and still do. I didn't really have any soreness and was just fatigued. I owe this to proper nutrition, training and a great chiropractor, Allen Ashforth. My big meal celebration was at Beth's house where we inhaled Chubby's quesadillas (my favorite post-race celebration food).
I was really happy with my performance, finishing 54th out of 148 overall (men and women) and 11th out of 28 women. My goal time was 10 hours and I beat it, finishing in 8:42. Also, Sasquatch must not have thought I had enough meat on my bones and devoured some other poor Uwharrie runner.
In the 8-mile race, Beth got 42 out of 231 overall men and women!! and 5th place out of 112 women!- Holy Mother of Pizza! This actually makes me more happy than my own finish. I coached Beth for her longest and her toughest race and could not be more proud of her.
Kris got 75 out of 112 gals and 181 out of 231 overall. That is great for someone who thinks she isn't a runner and spent the previous night convincing us how awful she was.
They both got me a Sasquatch shirt at the Eldorado Outpost which I will wear with pride. It was a great weekend with my friends, followed by a delicious lunch the next day and a super-supportive husband the entire weekend.
Beth and Kris, you were awesome. We showed Uwharrie where she can stick it and next time you have any doubts, any doubts at all, just remember
We're not just any girls……
WE'RE ENDUROGIRLS!!!!!