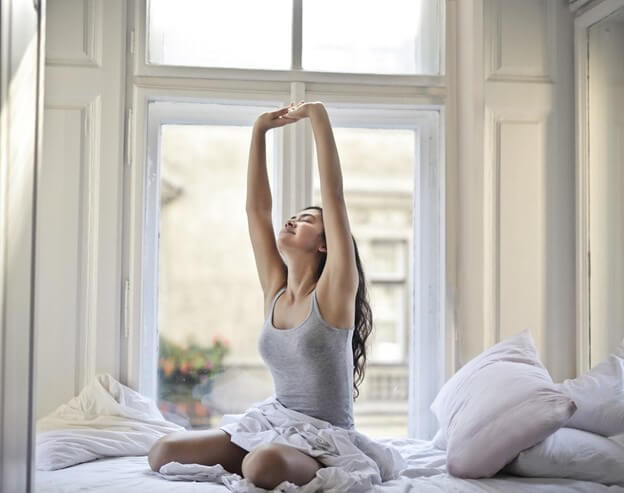 This is a guest post on better sleep by Erick.
Do you constantly feel sluggish whether you're at work, school, or gym? I've had to deal with this issue in the past, and at first, I thought I needed to stay focused or eat healthier. It turns out the problem was I simply wasn't catching enough Z's at night. Besides that, easy fixes include something as simple as the best mattress to pick from.
That's right! Just improving your sleep environment can help to prevent you from tossing and turning at night. Simply adding a new memory foam topper or latex foundation mattress can be just as effective as reducing stress, ditching caffeine, or turning down your thermostat at night. This can help you with your daily performance.
Big Health Benefits from Sleep
Sleep experts generally recommend that adults get about 7 or 8 hours of sleep most nights. This can provide a wide range of health benefits that are worth noting.
We all know from personal experience that lack of sleep can cause us to feel groggy, sluggish, and moody. However, the problem is modern society often sees sleep deprivation as the norm to make us more productive. In fact, it can have the opposite effect.
Sleep and Physical Health
Sleep can provide you with many physical benefits. Studies show that many physical functions of the body are improved through slumber. In fact, sleep affects nearly all tissues of the human body, according to the National Institutes of Health (NIH). This includes factors like:
Blood pressure
Heart health
Breathing
Appetite
Growth hormones
Stress hormones
Immune system
For example, while getting more shut-eye can help you recover from a cold, it can also help to prevent you from getting one from the get-go!
If you don't sleep enough, your physical health is also at risk of various health conditions. They include the risk of obesity, infections, and heart disease.
Sleep and Mental Health
Besides improving your physical health, your mental health can also get a boost with a full night's sleep. This includes different factors like:
Reflexes
Focus/Concentration
Attention
Judgment/Decision-making
These mental functions not only can improve your work performance and gym workouts but also keep you alert while driving a car, for example.
Sleep Deprivation and Its Weird Effects on the Mind
Sleep and Work Performance
If you catch yourself feeling tired all day, experiencing "brain fog" or dozing off while doing desk work, then you might be showing signs of sleep deprivation. Studies show that this can not only affect work performance, but also cost your company money, and even affect the national economy.
Past Polls
Sleep deprivation and its effect on work productivity is a major problem. Worldwide about half of adults don't get enough sleep, according to the World Health Organization (WHO). Meanwhile, a 2008 poll discovered that nearly 30% of American workers reported that during the previous month, they had become sleepy or fallen asleep while on the clock.
Meanwhile, the same Sleep in America poll learned that over 25% of workers reported that their daily
work activities were negatively affected by daytime drowsiness. People who worked 50+ hours per week or multiple jobs were affected the most.
Heavy Workloads and Less Sleep
When people have a long to-do list at work, they often start sacrificing sleep quality in an attempt to deal with things like busy work schedules. Over time the situation can even start affecting people's free time and mental health.
It's quite common for people in the medical field to experience sleep deprivation. Studies show that when on-call medical professionals work all night, they experience 2x more attention failures and make 300% more medical errors.
Sleep and School Performance
Research shows that sleep deprivation can also affect students' academic performance. If you're a high school or college student, you should consider steps to improve sleep quality, like taking the time to pick the right mattress for your good night's sleep. It's possible an old mattress, among other factors, could be preventing you from getting enough shut-eye.
Teens and Sleep Deprivation
Various studies show that lack of sleep can affect various mental skills, which are related to students' learning, including attention, focus, and memory.
A Sleep in America poll (2006) found that 45% of adolescents slept less than 8 hours per night, according to the Sleep Foundation. Meanwhile, it's recommended that teens get 8 to 10 hours of sleep nightly.
Sleep and Athletic Performance
Studies also show that lack of sleep can affect athletic performance. Getting a good night's sleep can improve factors like speed and accuracy, while sleep deprivation can have the opposite effect.
Athletes and Sleep Needs
Not sleeping enough can affect athletes more than non-athletes because they tend to need more than the average 7 to 9 hours of sleep nightly.
Athletes are constantly pushing their bodies to new limits. This also requires them to get more sleep after tough practices. They generally need about one more hour of sleep than usual. Options include going to bed one hour earlier than usual or taking a power nap during the day.
Sleep and Recovery
Athletes, weightlifters, and bodybuilders require more sleep so their bodies can repair and recover. So if they don't sleep enough, this can affect the process and prevent them from performing optimally at practice or games.
Athletes also have to deal with factors that can further affect their ability to sleep well. They include early morning practices, late evening games, and road trips to away games.
The good news is athletes can take steps to make sure lack of sleep isn't affecting their performance:
Follow a sleep schedule every day
Get used to your new setting when traveling
Reduce caffeine
Avoid sleep medications
Conclusion
Studies show that sleep deprivation is having a tremendously big impact on people's performance at work, school, gyms, etc. It's critical to learn the warning signs that you're experiencing a lack of sleep.
If you get bad scores on work evaluations or low grades on report cards, it might be time to consider solutions like the best mattress to pick from. Simply using a new mattress might help you achieve peak performance in your day-to-day life.
---
About the Author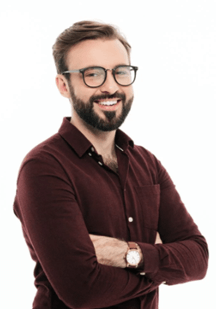 Erick is a writer at ID-MAG. An enthusiast and expert when it comes to sleep products, Erick dedicates a lot of his time reading, researching, and reviewing about both traditional and emerging sleep brands that manufacture varied types of sleep products – from eco-mattresses, smart pillows to cooling sleep systems, Erick has probably reviewed them all. Erick also finds sleep especially important since he juggles a small business which he runs from home, makes sure he spends time with his daughter and he also writes during his spare time – you can definitely see that he needs a great forty winks all night, every night so he'll make sure that you get great sleep, too!