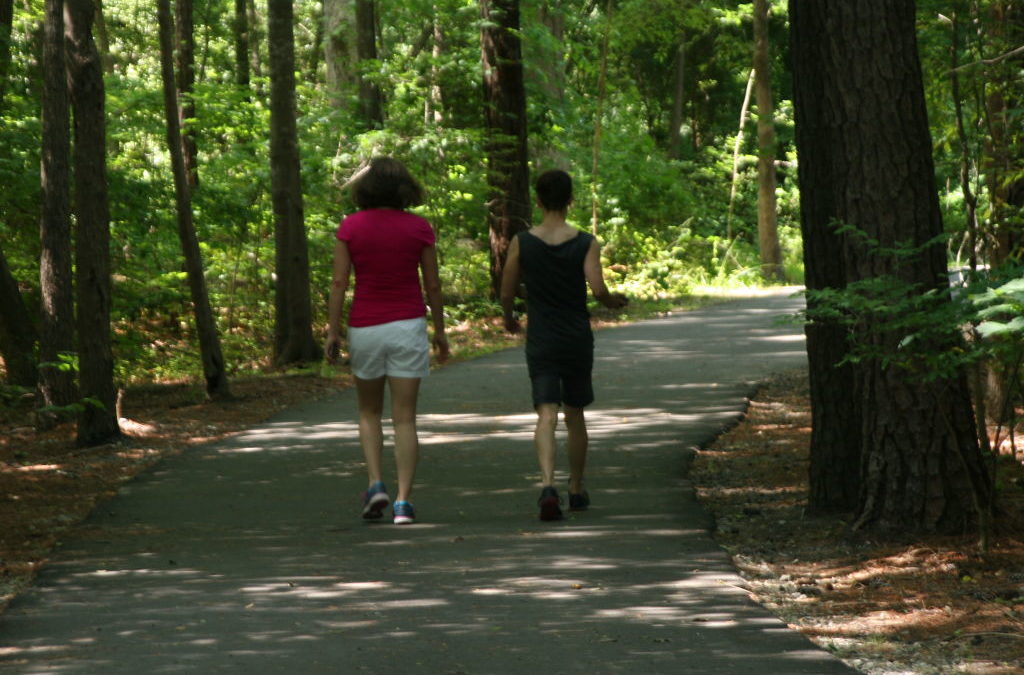 I hate running. This is what my friend said one day at lunch. I asked her why she wanted to do it and she said she needed to lose weight quickly. She is not the first person I have heard say they hate running or fill-in-the-exercise.
I never hate exercising or training. I don't even dislike it. There are things I would prefer to do, such as running or mountain biking over swimming or paddling, but mostly because the first two are more convenient. I would love to hoop more and do some types of functional strength training less but I know what I need to do to improve in my sport. I still like strength training though and never feel the need to put it off.
I think the only way a person will stick with something as a life choice is to pick something they like to do. What does it matter how intense the calorie burn is if you aren't going to stick with it? I also think it is a big mistake to pick a sport or a race just because other people are doing it and you want to fit in or are afraid of being left behind. I may not tell you, but the fact that you enter races, events or attend a class that you really don't like just because someone else does almost seems pathetic to me. Find what YOU like to do. Don't follow the crowd or your friend because it is popular or because you want to 'keep up' in some way. If you don't know what you like, try different things but don't keep on keeping on just because.
As sports tend to become more popular and appeal to the masses, it actually tends to turn me off. This is a personal choice and I am in no way criticizing people for doing them but it just becomes less attractive to me.
When I started running marathons I didn't know a lot of people who did them. After 13 or 14 and qualifying for Boston, I was happy I met my goal because I didn't want to do them anymore. Too many people were doing them and they kept increasing the time until they became all day events to appeal to the masses. I just did my first ultra this year and will probably go this route from now on.
I started doing triathlons in 2003 and now that they are uber-popular, I don't really care about doing them, unless it is an off-road.
I love mountain biking because it is still easy to get into most races, it still has a grass-roots feeling and the community is smaller. Sometimes too small, as I have raced against myself for competition. For the most part, I don't do anything on the road anymore.
Adventure racing is unique enough that I still have to tell people what it even consists of. There aren't a lot of females (c'mon, it's fun!!!) and I am always concerned with holding my own and adding value to any team I am on.
Hoopdancing is definitely not mainstream and there is a 50/50 chance that if I tell someone I do it that they will laugh and say 'hula hoop?' (Hula is a brand, thank you very much). If I was trying to be cool and popular I would certainly pick where I whipped out a hoop but I don't really care about that type of stuff. I don't have any friends that I hoop with and I didn't know anyone that hooped when I started doing it. My husband has a couple of hoops (I have three) and people always joke first about him hooping until he tells them that those two big hoops on the wall are his 🙂
Speaking of my husband, he doesn't really hoop anymore but in the last couple of months has become completely addicted to disc golf. He plays almost daily and has even sported his first disc golf injury. Yes, they exist. Is disc golf a popular sport? Not really. Is it even considered a sport? Depends on who you ask….but he loves doing it and it is great exercise walking around the course.
Don't continue doing something just because you have always done it. When you have reached the point of boredom or where it feels like it is work then it is time to switch. Everything I have done has been exciting for me. When I reach a certain point, and only I know what that point is, I know I need to move on and find something new. I have some ideas about what my next sports might be, but I'm not ready to switch out anything yet.
Find your thing. Whatever it is. Don't do it to be popular. Don't do it to look cool and certainly don't do it just to burn calories. Pick something fun and challenging. Maybe it's a martial art, orienteering, inline-skating, kettlebells, hooping, clogging….you get my point. But respect yourself enough to do what you love. Or at least like a little bit 🙂
Do what you love, not what's popular.